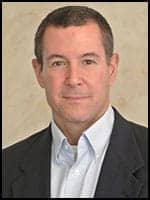 Dr. William H. Lindsey is a graduate of the University of Richmond where he received his Bachelor of Science degree in 1986. He graduated from the University of Virginia Medical School in 1990 and completed his residency training in Otolaryngology Head and Neck Surgery at UVA in 1995. Following his residency, he completed a specialized fellowship in facial plastic and re-constructive surgery under the auspices of the American Academy of Facial Plastic and Re-constructive Surgery Fellowship in South Carolina. At the conclusion of his fellowship, Dr. Lindsey returned to the University of Virginia as an assistant professor in the Department of Otolaryngology for 4 years. He moved to Northern Virginia in 2000 to practice Hair Transplantation and facial plastic surgery and joined the staff at George Washington University Medical Center.
Board Certification
Dr. Lindsey has been practicing hair transplantation for over 18 years with hundreds of satisfied patients. By training and working with some of the biggest names in the industry Dr. Lindsey has produced his own unique protocols and methods that have gained him worldwide recognition among patients and surgeons alike.
Training in Hair Restoration
Dr. Lindsey's personal philosophy is to pack in as much hair into bald and thinning areas in each session to produce the thickest most "eye pleasing" results possible. His dense pack techniques, performed through the use of customized instruments not available to most physicians, produce unrivaled results.
Dr. Lindsey performs high density, ultra-refined, follicular unit transplantation (FUT) via both strip method and Follicular Unit Extraction (FUE) method and performs mega-sessions routinely.
Challenging Re-constructive Cases
In addition to hair transplantation to address male pattern baldness, Dr. Lindsey also enjoys challenging cases. He has experience in treating several patients who had persistent hair loss after receiving radiation therapy for cancer. In addition, Dr. Lindsey's own daughter had radiation therapy and he knows PERSONALLY how devastating this can be for both the patient and family. He particularly is interested in helping these patients. Dr. Lindsey also has repaired failed hair flap surgeries, scalp avulsion injuries, and a variety of other challenging cases. Many of these he has posted on the forums as well. These kinds of problems often require a combination of Dr. Lindsey's facial plastic and re-constructive surgery AND hair transplantation expertise.